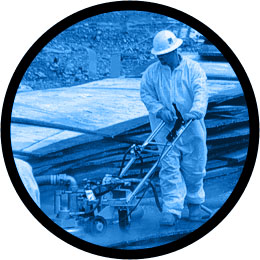 Consulting, Sales and Contracting Services, Inc. is part of an integrated group of companies whose mission is to provide:
Safe,
Regulatory Compliant,
Efficient, and
Cost Effective
facility decommissioning of nuclear power plants, former D.O.E. facilities, industrial buildings components and structures, and large commercial buildings.
CS-2's focus is to provide professional support services on a contract basis to facilitate the demolition and decommissioning of facility structures, systems, and components.
The professional consulting services of CS-2 are designed to compliment, or augment an Owner's/Contractor's existing decommissioning staff.  If requested, CS-2 can also perform the actual professional/technical services which are necessary to facilitate the actual decommissioning of the facility.
The CS-2 Team of industrial professionals are focused on the managerial, technical, and administrative functions related towards decommissioning, environmental cleanup, and demolitions of Nuclear, Industrial, and large Commercial buildings.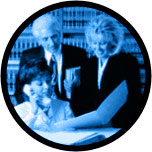 The CS-2 Professional Team brings focused, dedicated, and specialized resources to a decommissioning project.  CS-2 Teammates possess vast experience garnered from successfully performing numerous other decommissioning and facility demolition projects.  Large scale decommissioning projects require vast amount of support services in order to insure a safe, compliant and under budget project.  The CS-2 Team of professionals have "been there before" on a multitude of vastly different types of demolition projects.  "Lessons Learned" from past projects are carried forward to each new client and each new CS-2 project.
The CS-2 Team of Professionals know how to help an Owner/Contractor transition through the various stages/phases of a decommissioning project.  These transitions start from the basic realization that the facility will no longer be producing power, to one of removing the fuel and raw materials that once brought life to the facility, to the environmental cleanup of the property, to establishing "cold and dark" status in the building and various facility components, to the final and ultimate demolition/destruction of the structure.
CS-2 personnel are familiar with the changes, attitudes, and behaviors which need to be addressed in a professional and dignified manner in order to help an Owner's Staff and Management Team transition from one phase to the next.  Each phase of a demolition project brings new challenges, new problems, and new opportunities for success as well as potential pit falls for failure.  The CS-2 Professional Team knows how to manage around the pitfalls and develop strategies and paths that ensure success while performing work safely, regulatory compliantly and professionally.